Podcasts are only a very recent discovery of mine. I mean I knew they existed, obviously, but had always been indifferent to them up until about a month ago when I discovered Serial.
After bingeing on Serial (I listened to the entire season in one weekend) I was on the hunt for more podcasts that were right up my street. Not long after, I stumbled across a couple of gems, and after having listened to them for a few weeks I thought it cruel of me not to share.
Food52's Burnt Toast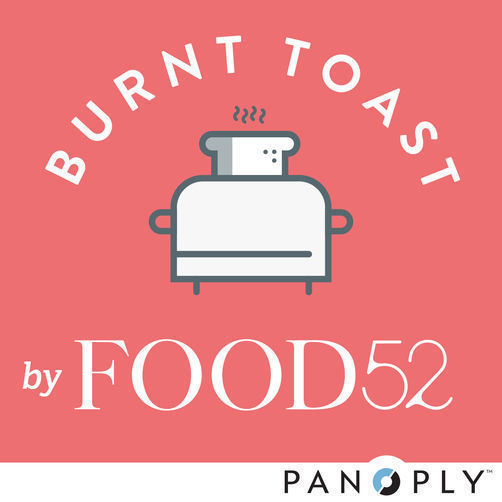 Like many of the food lovers around the world, I read pretty much everything Food 52 put out there, so I was delighted when I found out that they were starting to record a podcast called Burnt Toast. The concept of this podcast is that it kind of represents the 'water cooler chat' from Food 52 HQ, or everything that doesn't end up on the website.
They're each around 30 minutes long and every single one has me smiling or laughing every 5 minutes and always learning something new. This really is a must-listen if you're into your food. I think my favourite episode so far has been episode 4 in which they talk a lot about first date food – there have only been 5 episodes to date so jump on this bandwagon now and you can say you were there from the beginning!
You can listen to the podcasts on the Food52 website or just search 'Burnt Toast' on iTunes.
BBC Radio 4 Food Programme
I'm a keen radio 4 listener, it's on in my house around the clock, but I always seem to miss the food programme. So, this podcast is pretty much my new best friend.
Burnt Toast is a very chatty and informal podcast, and the food programme is almost its polar opposite. It's usually relatively serious and covers a wide range of issues in the food – and often farming – industries with topics ranging from diabetes to school dinners.
I'll usually listen to this while I'm walking the dog and it makes me feel all intellectual, feeding my brain whilst getting something else done.
You'll always find the food programme on BBC Radio iPlayer or on iTunes.
Do you have a favourite foodie podcast?
I'd love to hear about it, link it up in the comments!